Joseph William Wegley was born on October 14, 1802 in Brothersvalley, Pennsylvania and he died in June of 1880 in McKean, Pennsylvania. Joseph William is the first recorded use of the Wegley spelling of our family name and that's what makes him special. We can say he is, in fact, the first "Wegley".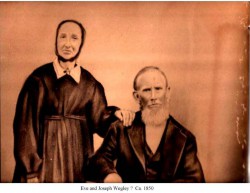 During the 1850 US Census, we get the first piece of valuable information. It shows Joseph and Eve along with 7 of their children.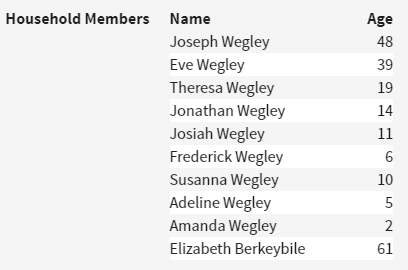 When you have a person whose family is so big, you can start using historical records of all of their children, to help you piece together his life. Such is the case of Joseph William Wegley and his wife Eve.
Their daughter, for example, Mary Amanda has a death certificate that gives us some valuable information.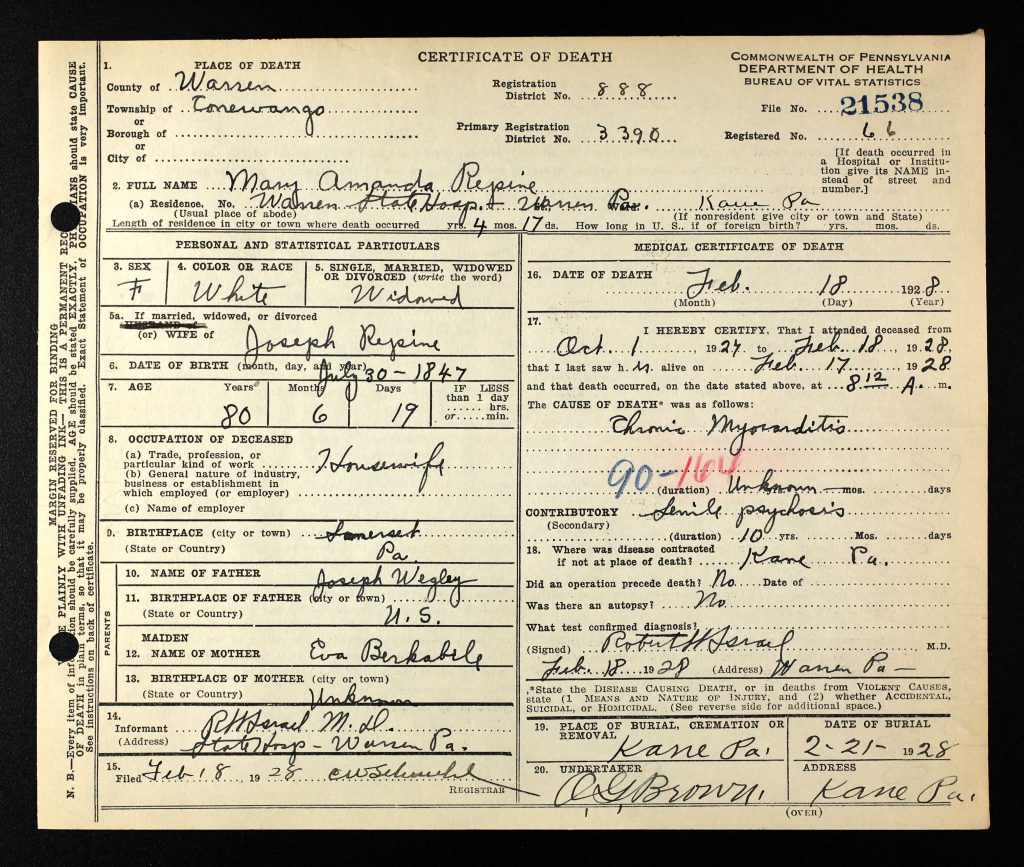 Mary Amanda died when she was 80 years old, but it also shows us that her birthday was July 30, 1847, in Somerset, PA. It also tells us that her parents were, in fact, Joseph and Eve.
Joseph William married Eve Berkebile in 1831 or 1832 when he was 30 years old and together they had a whole mess of children. I question the date of birth for Theresa by the way.
Jonathan S (1835-1918)
Jonathan George (1836)
Josiah (1837-1930)
Jonathan (1837-1907)
Susanna (1841-1920)
Frederick (1843-1889)
Adeline (1845-1893)
Mary Amanda (1847-1926)
Austin (1851-1916)
John Wesley (1858-1927)