My current fascination is with Euphrosina Wilhelmina Wageli who was born on March 14, 1716, in Lampertheim, Bergstrasse, Hessen, Germany.
Her parents were Han Philipp Wegerle and Barbara Kessler (Barbara Keßler). She is their youngest child.
Euphrosina is my 7th great-aunt, not exactly in my direct line but her name utterly fascinates me. I don't know what it is, I guess just because Euphrosina is so unique, it just stands out. Anyway, that's why I spent some time looking into her life.
Now keep in mind when it comes to her last name, you'll often find MANY variations including the most common being Waegerle,  Wegerle, Wageli, and Wägeli but here are some other German variations.
Wegerlin
Wegelin
Wägerlin
Wegerlein
Wägele
Wägeli
Waegerlen
Waegerlin
Weckherlin
Weekerlin
Wegerle
Weggerly
Weikhelin
Wiegerlin
Wigerli
Wigerlin
Waeckherlin
Wuekherlin
I actually went as far as to hire someone from Germany who does translations to ask him who you even pronounce the name Wägeli. Was it why-gull or wu-ghel-ly or something different altogether? He ended up telling me that the "ä" has a sound that is unique, there is no way to write it correctly for an English speaker but if you had to sound it out like why-gull, he said the closest would be the one that you said "wu-ghe-ly" but it's only close and not the right way.
Here is a recording of his saying it so you can hear it said in his nature German tongue. 🙂
PLEASE NOTE:

I am taking you on a journey of research to show you how things you are sure are true, later turn out not to be. Please make sure you read all the way through this document before confirming any facts in your own family tree. As you get to the bottom you find out right about here I make a mistake in my research. I keep it in here to share with you how I confirmed and discredited documented "facts" from others.

There is a record called the 'Germany, Select Births and Baptisms, 1558-1898 (Deutschland, ausgewählte Geburten und Taufen, 1558-1898)' and that tells us her full name is Euphrosina Wilhelmina Waegerle and that she married Ludwig Gottlieb Siber and they had a daughter named Rosina Barbara Sieber. Rosina was born on October 26, 1859.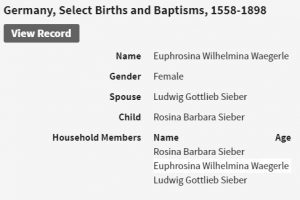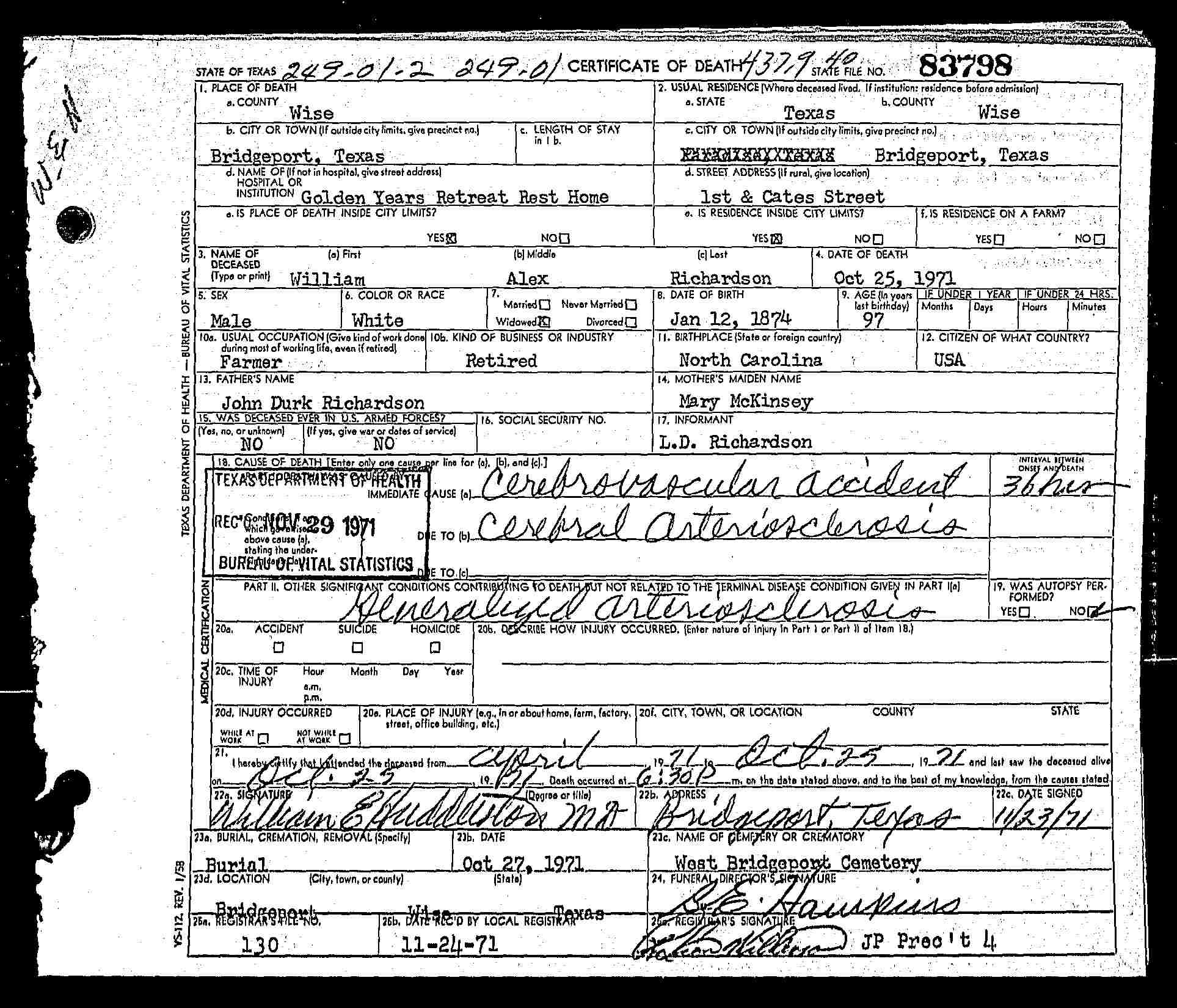 We have another similar document showing us that they had a second daughter named Wilhelmina Barbara Sieber. She was born on May 20, 1858.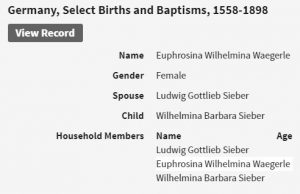 Ludwig Gottlieb F Sieber, her husband appears to have emigrated to Russia in March of 1862. It says he was born in Grossingersheim, Germany. His children were still very young, so we can assume that his wife Euphrosina went with him and that is where she died.
On other of Wilhelmine Barbara Sieber's baptism records, her name is spelled "Euphemia Wilhelmine Sieber". However, that's very easily a translation error as you can see from the original below it's not easy to read.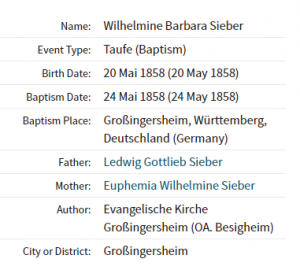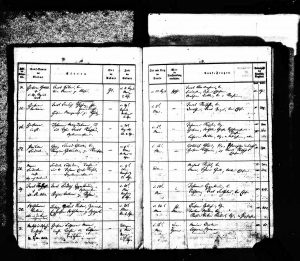 On Rosina Barbara Sieber's other baptism records, they also misspell Euphrosina's name. Again a common thing when it comes to translation of texts. This is why you always need multiple records to confirm the same fact – as no one source is every truly definitive.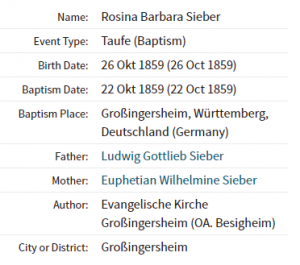 Now we come to a stump in the road. There is another out there who goes by the name Euphrosyne Wilhelmine Wagerle [Euphrosyne Wilhelmine Waegerle].  She was born on August 6, 1819, and when she was 37 she married a Ludwig Gottlieb Siber.
However, there is a 103-year difference between our Euphrosina and this Euphrosyne. This later Euphrosyne's parents are …
| | |
| --- | --- |
| Father: | Johann Christian Waegerle |
| Mother: | Rosine Catharine Enderle |
So now let's go back to our Euphrosina who was born in 1716. That's when I realized her two daughters couldn't possibly be her two daughters because that would mean she would have been like 142 years old when she gave birth.
How do we know she belongs on the Han Phillip Wegerle and Barbara Kessler tree?
We know that Hans Philip Wegerle (Hanß Philip Wegerle) married Barbara Keßler (Barbara Kessler) on June 19, 1691. They were married in Lampertheim, Bergstrasse, Hessen, Germany. This is a documented fact. This also is where all the other Wegley's from my tree have been from so it all matches up so far.