My grandfather, Raymond Edward Wegley was born on December 15, 1925 in Fort Smith, Arkansas. He died on December 4, 1992, in Sapulpa, Oklahoma, just before his 67th birthday.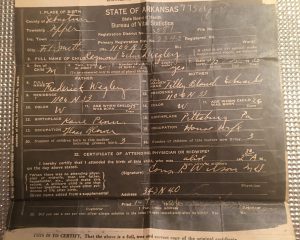 My grandfather fought in World War II in the US Navy. He served on the USS Earl K. Olsen.
He joined the war on November 29, 1943, at the age of 17 and was officially discharged on April 28, 1946.
His brother John W. Wegley entered service the month before on February 19, 1943. But he went into the army. Why my grandfather chose the Navy instead of the army like his brother, I don't know.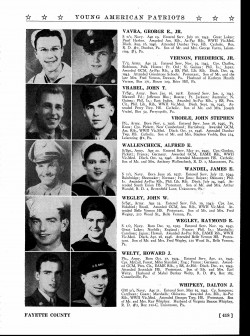 He was a Sergeant First Class and was awarded several medals for his service to his country.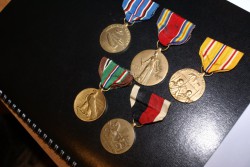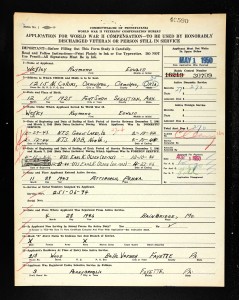 Two years after he got out of the military he married my grandmother, Elsie Jane Hoag on June 5, 1948, in Pennsylvania. Together they would have 4 children, three boys and only one girl (my mother).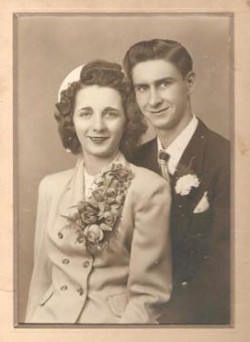 Thomas Eugene (June 13, 1949)
Karen Marie (January 26, 1951)
Raymond Junior (December 11, 1952)
Robert Thomas (September 27, 1954)
My grandfather Raymond retired from Bartlett Collins glass factory in Sapulpa, Oklahoma, and this photo was taken on his last day of work in April of 1989.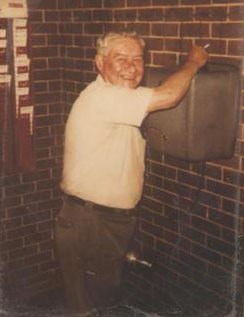 Just 3 years later he would die in his sleep of a heart attack on December 4, 1992.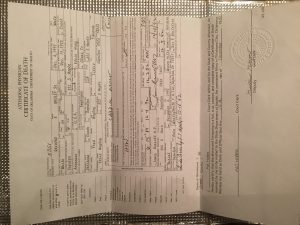 He was buried in Sapulpa, Oklahoma at the Green Hill Memorial Gardens Cemetery.